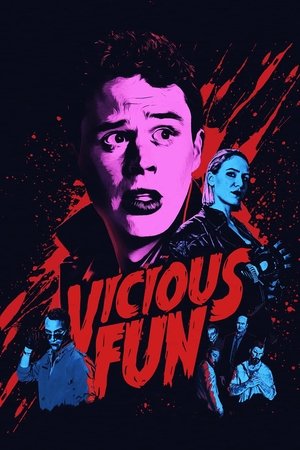 Vicious Fun
Category: Movies •
Genre: Comedy, Horror,
Rating: 8
Director: Cody Calahan
Writer: Cody Calahan (Story), James Villeneuve
Cast: Evan Marsh, Amber Goldfarb, Ari Millen, Julian Richings, Robert Maillet, Sean Baek, David Koechner, Alex Steele, Kristopher Bowman, Mark Gibson, John Fray, Joe Bostick, Kameron Louangxay,
Language: en
Country: GB
Release Date: October 8, 2020
Plot: A loser whose life is passing him by accidentally stumbles into a secret underground self-help group for serial killers. Can he match wits with five killers and make it through the night alive? Stuck with only two options - kill or be killed, Joel will have to find his inner serial killer and muster a hidden strength to defeat the maniacs in his midst.