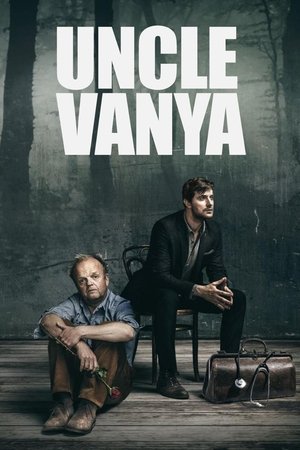 Uncle Vanya
Category: Movies •
Rating: 0
Director: Ian Rickson
Writer: Anton Chekhov
Cast: Toby Jones, Richard Armitage, Aimee Lou Wood, Peter Wight, Roger Allam, Dearbhla Molloy, Rosalind Eleazar, Anna Calder-Marshall,
Language: en
Country: United Kingdom
Release Date: October 27, 2020
Plot: Drama filmed in London's Harold Pinter Theatre. Secret loves and long-held resentments threaten to tear a family apart in Anton Chekhov's classic play, a tender exploration of human frailty. When the country when in to lockdown in March, Uncle Vanya was in the final weeks of a sold-out run and had received numerous Olivier nominations including the Best Actor Award for Toby Jones and Best Director Award for Ian Rickson. It will be the first UK theatre production which was closed by the Coronavirus pandemic to have been filmed and produced for the screen.
Watch Uncle Vanya Movie Trailer
All links featured in this page for the movie "Uncle Vanya" are not hosted or owned by Telepisodes.
Once you click the link below, you will be leaving the site and will visit a 3rd party website. Read their terms of use and condition to have a better grasp of what their service can provide. FYI!
Sorry no available video links yet.