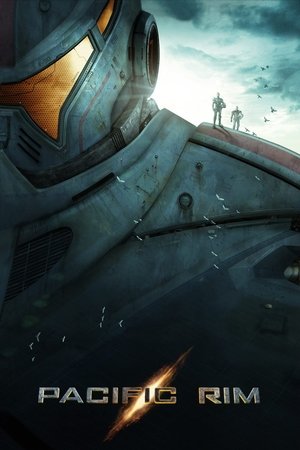 Pacific Rim
Category: Movies •
Genre: Action • Science Fiction • Adventure •
Rating: 6.8
Director:
Writer:
Cast: Charlie Hunnam, Rinko Kikuchi, Idris Elba, Max Martini, Clifton Collins Jr., Ron Perlman, Charlie Day, Burn Gorman, Robert Kazinsky, Robert Maillet, Heather Doerksen, Larry Joe Campbell, Brad William Henke, Diego Klattenhoff, Santiago Segura, Jane Watson, Jung-Yul Kim, Joshua Peace, Mana Ashida, Joe Pingue, Milton Barnes, Brian Frank, Ellen McLain, David Fox, Jake Goodman, Robin Thomas, Julian Barnes, David Richmond-Peck, Sebastian Pigott, Victoria Marie, J.C. Kenny, Robert Morse, Mike Chute, Duncan McLeod, Louis Paquette, Matthew G. Taylor, Frank Nakashima, Terry Belleville, Farzad Sadrian, Mishu Vellani, Clive Walton, Peter Kosaka, Yiren Stark, Mark Luu, Charles Luu, Lance Luu,
Language: en
Country:
Release Date: July 11, 2013
Plot: Pacific Rim is a 2013 science fiction monster film from Warner Bros which surround with a group of soldiers who pilot a giant robot to battle against giant monsters that threatens the very existence of mankind. These monsters are called "kaiju" (Japanese term for "strange beast") and have risen from a portal in a crevasse beneath the Pacific Ocean and causes damage and fatalities. Men's way of countering against this threat is the use of a machine called Jaegers and new unlikely heroes will rise to bring hope to the remaining human race. Stars Charlie Hunnam, Idris Elba, Rinko Kikuchi, Charlie Day, Rob Kazinsky, Max Martini and Ron Perlman. Directed by Guillermo del Toro (Cowboys and Aliens, The Hobbit film series, Hellboy series).