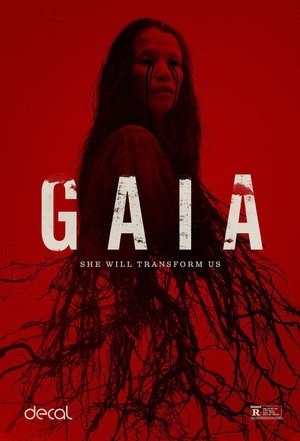 Gaia
Category: Movies •
Genre: Horror • Fantasy • Drama •
Rating: 8
Director: Jaco Bouwer
Writer: Tertius Kapp
Cast: Monique Rockman, Carel Nel, Alex van Dyk, Anthony Oseyemi,
Language: en
Country: USA
Release Date: June 18, 2021
Plot: On a surveillance mission in a primordial forest, a park ranger encounters two survivalists following a post-apocalyptic lifestyle. The boy and his philosophical father seem to have their own religion, and a mysterious relationship to nature. There are many suspicious aspects to their existence, but when the cabin is attacked by strange, post-human beings one night, she learns that there is a greater threat in this emergent wilderness. Gaia is an ecological horror fantasy which engages the burning issues of our time.
Watch Gaia Movie Trailer
All links featured in this page for the movie "Gaia" are not hosted or owned by Telepisodes.
Once you click the link below, you will be leaving the site and will visit a 3rd party website. Read their terms of use and condition to have a better grasp of what their service can provide. FYI!
Sorry no available video links yet.