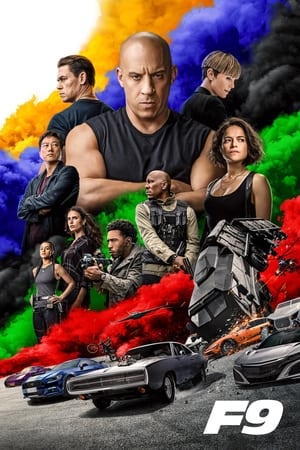 Fast & Furious 9 (F9)
Category: Movies •
Genre: Drama, Action, Adventure,
Rating: 8.2
Director: Justin Lin
Writer: Daniel Casey, Alfredo Botello, Gary Scott Thompson
Cast: Vin Diesel, Michelle Rodriguez, Jordana Brewster, John Cena, Charlize Theron, Tyrese Gibson, Ludacris, Nathalie Emmanuel, Sung Kang, Lucas Black, Shad Moss, Jason Tobin, Helen Mirren, Kurt Russell, Don Omar, Tego Calderón, Lex Elle, Krzysztof Mardula, Finn Cole, Anna Sawai, Vinnie Bennett, Amber Sienna, Martyn Ford, Albert Giannitelli, Cardi B, Michael Rooker, Ozuna, Méghane De Croock, Bad Bunny, Joe Taslim, Lucas Black,
Language: en
Country: US
Release Date: May 19, 2021
Plot: Dom Toretto is leading a quiet life off the grid with Letty and his son, little Brian, but little do they know, is that danger always lurks just over their peaceful horizon. This time, that threat will force Dom to confront the sins of his past if he's going to save those he loves most. His crew joins together to stop a world-shattering plot led by the most skilled assassin and high-performance driver they've ever encountered: a man who also happens to be Dom's forsaken brother, Jakob.